CPA Services
Corporate and Personal Tax Planning and Filing — We offer strategies to minimize all tax costs and maximize wealth preservation.
Accounting and Bookkeeping Services — We develop and install efficient systems to reduce workload and increase the value of these routine processes including setting up accounting systems, preparing budgets, forecasting cash flow and developing short- and long-term financial plans.
Strategic QuickBooks Services — As a certified QuickBooks Professional Advisor, we determine the best QuickBooks accounting package to fit your needs and deliver the financial data in a way that supports your business activity. Click here to learn more.
F

INANCIAL AND ACCOUNTING SERVICES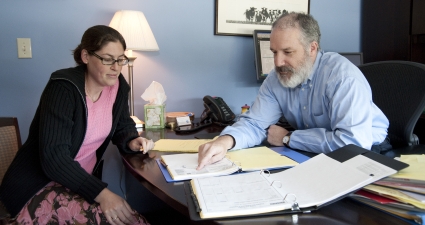 George Kaplan, PC, provides a wide range of financial services to help business clients across the country grow.
Our leadership can provide new perspective and insight into your business.
We serve a variety of industries including manufacturing, real estate, wholesale distribution and Internet-based retailers, among others, with annual revenues between $1M and $10M.
Our clients operate regionally, nationally and internationally with aspirations for sustained growth.
Strategic Financial Planning Services
The insight we provide leads to valuable strategic business planning and growth.
As a Certified Public Accounting firm established in 1990, George Kaplan, PC, offers an experienced team of professionals able to handle complex transactions including acquisitions, liquidations, new system implementations, and corporate structure strategies in addition to corporate tax filings for multi-site and multi-state businesses.
Our specialized and personal approach ensures that every project has the direct involvement of George Kaplan, CPA.


Certified Public Accounting Services
George Kaplan, PC, can help you establish efficient accounting systems to meet federal, state and local filing requirements.
These same systems can bring efficiency to your business' routine financial processes.