W

E REGOGNIZE YOUR STRENGTHS AND HELP DEVELOP YOUR SKILLS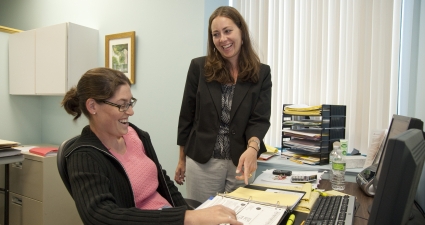 If you want to stand out in a professional organization and make a real impact, you've come to the right place. Our staff's dedication and professionalism make a real difference to our clients. Our office culture supports a team approach and rewards exemplary effort. No one at George Kaplan, PC, stands alone and everyone directly contributes to the firms', and each client's, success.
Where we are
George Kaplan, PC, is located at the Cummings Center in Beverly, MA. We offer a complete employee benefit package to full time employees that includes comprehensive health insurance, life, disability coverage, 401K, and a generous profit sharing plan. The office environment has the proper balance of dedication to excellence in client service and commitment to family, outside interests and professional development and growth.