"I no longer have to wait three weeks to get a report that tells me what happened a month ago. With George Kaplan's help and the ease of reporting in QuickBooks Enterprise Solutions, I now see reports daily, which has helped us make decisions faster and grow in different directions."

Jim Lerner,
Chief Executive Officer,
Lenox-Martell, Inc.
& Gym Services, Inc.
QuickBooks Data Integrity Assessment
More information coming shortly
QuickBooks Professional
More information coming shortly
C

ONNECTED CONSULTING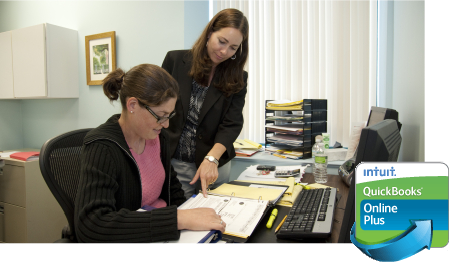 With QuickBooks Online
George Kaplan, PC, can set up the QuickBooks Online tools so that you can access your data from anywhere at anytime. Our office systems can connect securely to yours so that we are able to provide timely and accurate advice in real-time. The flexibility and efficiency of this system support sound business decisions at any hour from any location. You will be able to collaborate with your colleagues, from partners to bookkeepers, from any location.
There are many benefits to employing this system:
You control the access to your financial information. Share just the information you need, whenever.
All information is completely secure.
Everyone can work together from remote locations.
There is no need to temporarily "freeze the books."
You can grant time-only access to contractors, employees or others who enter time so they keep track of the time they worked and you can pay them and/or bill the clients accurately without having to plead for the information.
With reports-only access you can share the big picture with your Board of Director, Partners or anyone else. But they won't see or be able to change any of the nitty gritty details.
Everyone is accountable and every transaction trackable with the Always-on Activity Log and Audit Trail.
Never again worry about hard-drive crashes, viruses, hackers or natural disasters. Online Edition takes care of backing up and protecting your data so you don't have to.
QuickBooks for Mac
Mac-based offices often have difficulty finding support for their QuickBooks accounting software. George Kaplan, PC, can help. We are fully Mac friendly with a complete network of both Macintosh and Windows-based computers. Our systems can link to yours and securely share your financial information. We can train your employees with financial responsibilities and support their work remotely and seamlessly. With our help, you can rely on your timely and accurate financial statements.
QuickBooks Enterprise
QuickBooks Enterprise Solutions are relatively new to the market. As a certified Quickbooks Professional Advisor, George Kaplan, PC, staff are experienced at installing the simplest, most efficient and effective tools in our industry to make your accounting and bookkeeping routine and accurate. Our goal is to simplify your accounting practices while maintaining the highest quality of service.
There are a number of concrete benefits to implementing QuickBooks accounting and business management software:
With Enterprise Solutions business management software we offer growing clients an alternative that didn't exist before. Now, they can stay with a brand they already know and trust. This software system grows as a business grows without costly and time-consuming transitions. QuickBooks Enterprise lets you scale up to 20 concurrent users as your business grows.
For those upgrading to a more robust accounting software system, there is no significant disruption in their ability to produce timely and accurate financial reports.
The cost of increasing the capacity of your internal accounting system using QuickBooks Enterprise Solutions is a fraction of what other comparable accounting systems cost.
The system allows companies to connect multiple locations and remote workers using Windows Terminal Services.